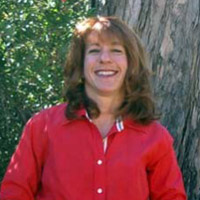 Dr. Pleskovitch graduated Summa Cum Laude from Life Chiropractic College West in 1996. Practicing in Palo Alto ever since, Dr. Pleskovitch has treated literally hundreds of patients for skeletal and soft tissue problems. She opened the Spine and Therapy Center in April 2003.Certified Provider:
Active Release Technique (A.R.T.)®
Sole Supports® orthotic systems
Graston Technique®
Thor Laser Therapy
Extracorporeal Pulse Activation Treatment (EPAT/shockwave)
Dr. Lyresa Pleskovitch
I work with patients of all ages to help them feel better, prevent injury and increase performance. If you have heard of me before, it was probably from another patient or doctor. I've been in practice for 19 years, and more than 90% of my new patients are referred to me.
I first became interested in Chiropractic due to a personal injury. I'm a cyclist and runner now, but when I was younger I was into weight training. When I was 21, I ruptured a disc in my lower back, at the gym. If I had seen a chiropractor for the early symptoms, I might have been able to prevent the severe injury that required surgery.
I'm happy to practice Chiropractic because it is a healthful, drug-free, holistic solution for many skeletal and muscular problems. With ongoing training and education I also add other new skills and techniques every year. My patients and I have had great results with Active Release Technique (ART)®andGraston Technique®. Low-light laser therapy has been very effective in promoting deep tissue healing. And many of my patients have found new strength, stability and comfort with the innovative foot orthotics from Sole Supports®.
Dr. Pleskovitch is an avid cyclist and runner, having completed numerous marathons, cycling centuries and double centuries. She is a multiple winner of the California Triple Crown, and has bicycled throughout much of the United States.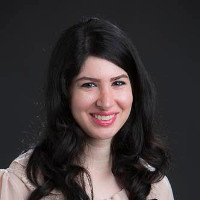 Nasim Gorgani, DC
Dr. Nasim Gorgani graduated from Palmer College of Chiropractic in 2014. She was very fortunate to grow up in a scientific family. Both of her parents are university professors and researchers at world-class universities who impressed her with their dedication to acquire knowledge and made it known to her the significance of academic research in regards to human biology.
She developed an interest in music at a young age and decided to obtain her bachelor's degree in music. After graduation from San Francisco State University in 2009, she decided to combine healing arts and science by studying chiropractic. During her early experiences in life she found herself passionate in helping people alleviate their pain and change their lives. Through these experiences, she found in herself the real desire to treat people and make them better.
She has participated in different organizations as a volunteer, helping kids with special needs, homeless people and disable people of different ethnicities and religious backgrounds. She had the privilege to communicate with people from different backgrounds during volunteer time and has realized that every person has his/her own unique world and value system.
She has gained an appreciation for finding how interesting it is to listen to other peoples' life stories and how such interactions may improve relationships and contribute toward better understanding and trust building. She believes this type of opportunities open one's mind and reflects that life is more complex than we think and, at the same time, the world is so small. How good we may feel when we can change someone's world with a smile, with a kind and caring gesture and respect!
She believes providing the assurance that the patient is really cared for is an essential first step in any successful treatment. Dr. Gorgani treats patients of all ages who may suffer from acute and chronic pain. She also offers wellness chiropractic care, exercise, and rehabilitation programs based on individual needs.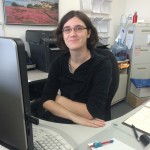 Hilary, Administrative Assistant
Hilary keeps our office together! In addition to the million things she does around the office, she'll help you with insurance, appointments, forms and anything else you may need.
Thank you Hilary!